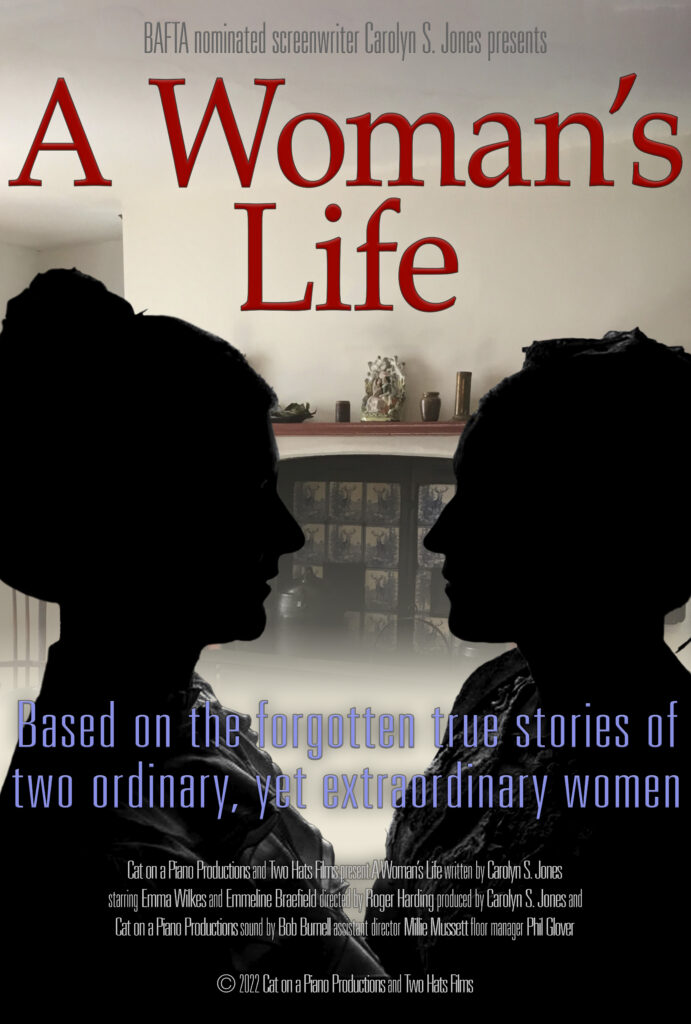 It has been a very long time in the making, but we are so happy to release the full trailer for 'A Woman's Life'.
Cat on a Piano Productions and Two Hats Films present:
'A Woman's Life'
Clara Von Holst, mother of composer Gustav Holst strikes up an unlikely friendship which helps her come to terms with the dreams she has left behind.
Coming soon!
Written by Carolyn S Jones
Directed by Roger Harding
Starring Emma Wilkes and Emmeline Braefield
Featuring Maddie West
Sound Bob Burnell
AD Millie Mussett
Floor Manager Phil Glover
Copyright Cat on a Piano, Two Hats film and Carolyn S Jones MMXXII